Mold Remediation Services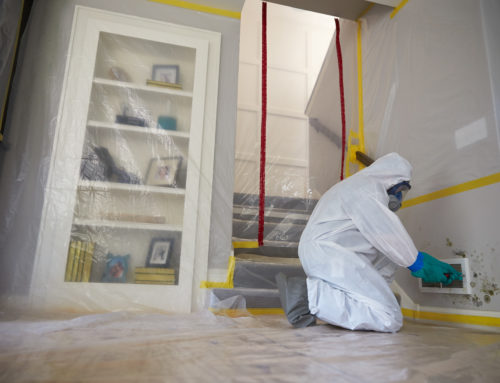 Mold Remediation
Services
Mould is a potentially dangerous contaminate that can be found hiding inside homes and buildings. It can grow on furniture, carpets, wood, glue, ceilings, tiles, kitchens, equipment, sealants and more. Over time, mold will destroy the object which it has infested. To avoid damage to your home or business and to prevent health problems from occurring, mold growth needs to be promptly eliminated.
There are a number of different types of mold, which vary widely based on things like geography and climate. Buildings and homes that are occupied usually experience a range in temperature, and mold growth flourishes in this kind of temperature variation. It's extremely important to watch out for symptoms of mold ingestion for yourself, your family, your co-workers, and to ensure your home and business are mold free. Once the mold is detected, it is imperative that you take immediate action towards mold remediation to guarantee the safety of all those potentially affected.
Here at Colossal Contracting, we perform safe, comprehensive and efficient mold removal alongside our trusted trade professionals throughout the GTA using safe state-of-the-art chemicals, methods, and equipment. Let us solve your Mould issues.
We've been professionally installing Interlock pavers for over 15 years. We are experts in residential and commercial applications. We install and warranty a wide variety of pavers from some of the leading manufacturers such as Unilock, Permacon, Techo-Block, Oaks, BWS, Triple H, and More. We take great pride in all prep work required to give you a durable long lasting beautifully finished job. Our team is also well experienced at grading, this is a key factor because appropriate water drainage is detrimental to the job, water must flow away from the house and all other areas that can be affected by improper water flow. We also work with a team of designers if that's a route you would like to take, however, our in-house team alongside with you can come up with beautiful designs.
If you require demolition/excavation removal we will gladly complete this as we have a demolition division under our umbrella. Let our team at Colossal Contracting become yours.
Mold Remediation Services
Before & After
Mold Remediation