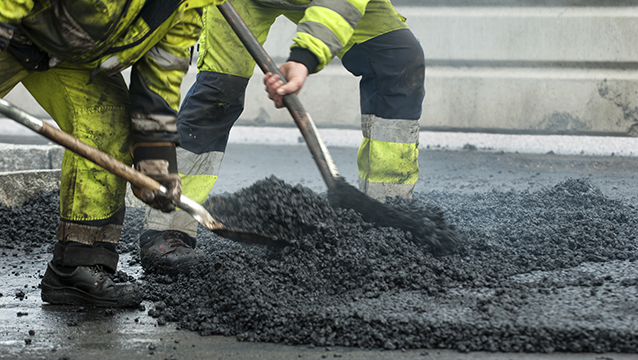 Reclaimed Asphalt Paving Services
Colossal Contracting provides Recycled Asphalt services, we feel this is a great way to reuse materials that otherwise may end up as waste; this can help our environment and save you money while providing a great surface for a variety applications.  Recycled Asphalt is great for climates like ours in southern Ontario because of its ability to handle freeze-thaw cycles, it is an option that can provides tremendous value.
Whether you have a large commercial parking lot or a large rural driveway, Recycled Asphalt can look great and last for many years, while being a cost-effective and environmentally friendly solution. Recycled Asphalt is asphalt that has been removed from our roadways its then crushed and processed at a facility; once this process has been completed the Recycled Asphalt is ready for use.
We prep and grade the prospective site, truck the Recycled Asphalt then spread and roll it.
Colossal Contracting professional Recycled Asphalt services include the following areas:
Toronto, Scarborough, Markham, Pickering, Ajax, Whitby, Oshawa, Port Perry, SCUGOG, Brooklin, Uxbridge, Clarington, Stouffville, Mississauga, Brampton, Newmarket, North York, East York, Peterborough, Cobourg, Newcastle
Reclaimed Asphalt Paving Services
The Colossal Difference